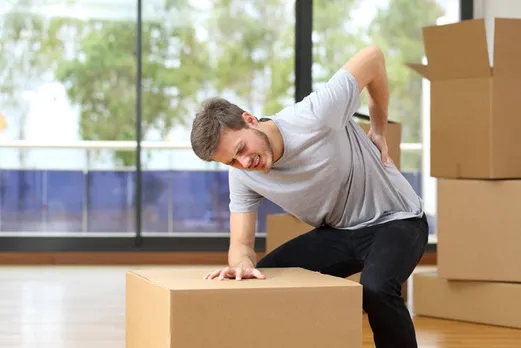 Personal Injury Chiropractor in Beverly Hills, CA
If you're a native of the Los Angeles area, you know how common personal injuries and accidents are. At Elite Chiropractic & Wellness Center, our injury chiropractor in Beverly Hills, CA, can help you find relief from back pain, neck pain, and other injuries resulting from your injury. With the proper personal injury treatment, you can get back on your feet in no time.
Common Personal Injuries
While you might think of car accidents and slip-and-fall injuries, many other situations can be personal injuries. For example, workplace injuries, medical malpractice, and even sports-related activities can lead to damage. In addition, whiplash, lower back pain, sprains and strains, and headaches can all be personal injury symptoms.
Chiropractic Care for Personal Injury Treatment
Our Beverly Hills chiropractor specializes in providing personal injury treatment options to help you recover naturally, without surgery or medication. When you come to our office for care, we will create a customized treatment plan to address your injury's specific needs. In addition, we suggest lifestyle changes and stretches to relieve pain and discomfort.
Types of chiropractic care that can help with personal injuries include:
Manual Manipulation - This method, also known as an adjustment, is the most common form of chiropractic care. Manual manipulation helps reposition misaligned vertebrae and joints to reduce pain and improve mobility.
Therapeutic Exercises - Certain types of exercise can be prescribed to strengthen areas weakened by personal injury.
Lifestyle Adjustments - We may suggest changes to your diet, stress levels, and lifestyle habits to promote healing and reduce pain.
Muscle Stimulation - This technique uses electric stimulation to relax muscles and alleviate pain.
How Our Chiropractor Will Treat Your Injury
When you come to Elite Chiropractic & Wellness Center in Beverly Hills, our injury chiropractor will start by taking your health history and conducting a physical exam. Based on the exam results, we will create a personalized plan that includes the most appropriate care for your injury and condition. Treatment may include manual manipulation, therapeutic exercises, lifestyle adjustments, and muscle stimulation.
Find Relief from Our Personal Injury Chiropractor
Elite Chiropractic & Wellness Center is committed to helping you find relief from your personal injury pain. Our Beverly Hills chiropractor will provide compassionate care and ensure you have the information you need to make an informed decision. Contact us today at (310) 880-1695 for more information or to schedule an appointment.